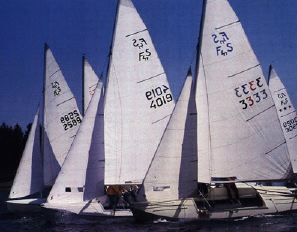 Interested in sailing? Reasons to join us
News:
Annual spring membership meeting is planned for March 31, 11:30-1:00, in Building 32, Room N202. Members and anyone interested are invited. Free pizza! Good opportunity to sign up for sailing classes!
Working parties are planned for April 4 and 11. Current and prospective club members are all welcome to get together with other club members to prepare the boats, swap stories, eat drink and be merry. All help is welcome.
The 2015 sailing season is approaching. For information about the club and the 2015 season, please contact Tom Spitzer.
A new sailing club logo was adopted on September 5. Members considered eleven designs and voted to select this logo designed by Andrei Zorilescu.
Photos from club trips to the Florida Keys and to the British Virgin Islands have been posted in the photo album.

This could be you!