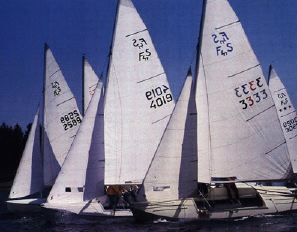 Interested in sailing? Reasons to join us
News:
Club sail and picnic is planned for May 2, starting at 11:30. Members, family, and friends are all welcome. $10 per person fee includes food, drinks, and sailing. Please RSVP to Robin Clemente by April 30 if you can come.
The sailing season is underway, the Flying Scots are available for sailing.
Working party was held on April 11 to get the boats ready for the new season.
Annual spring membership meeting was held on March 31.
Photos from club trips to the Florida Keys and to the British Virgin Islands have been posted in the photo album.

This could be you!