GEWA Exchange Store - Bldg 1
301-286-8498
As we begin our second year in the newly renovated GEWA store, we would like to thank you for your support, feedback and patronage! The store's focus is NASA and science merchandise with unique gifts and apparel for toddlers, youth and adults and a wide range of merchandise with NASA and Goddard insignias including 'big and tall' gear. Special edition items will be offered periodically including the 55th Anniversary and MAVEN project t-shirts. Employees will find a large selection of day-to-day convenience items as well, including greeting cards, over-the-counter medicines, chocolate, snacks, as well as watch and remote batteries. There is always something new in the store each month so please stop in and visit.
Store hours are 8:30 am to 4:00 pm, Monday through Friday.

---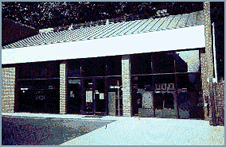 GEWA Gift Shop at the GSFC Visitor Center
CLOSED FOR RENOVATIONS
301-286-6476


The GEWA Visitor Center Gift Shop is currently closed for renovation. When the store reopens in September, 2015 we will continue to be the place to shop for Space and NASA-themed products. We'll have a wide selection of items from t-shirts and hats to coffee mugs, pint glasses and astronaut ice cream. We will also continue to have a wide array of mission patches and pins including Mercury, Gemini, Apollo, and Shuttle patches, as well as educational and entertaining toys, including science kits, gyroscopes, model rockets, puzzles, and more.